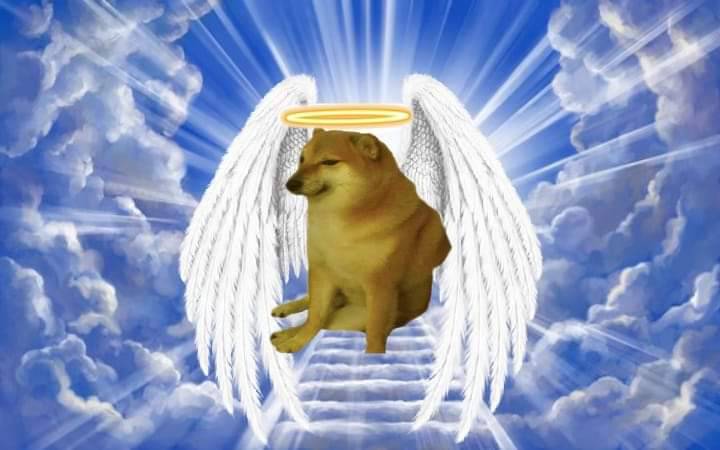 Cheems, the most viral dog on the internet, dies
It is with a heavy heart that we report the passing of Balltze, the beloved Shiba Inu better known as "Cheems." On Friday, August 18, the news of his departure was confirmed by his owners through social media, leaving fans around the world in mourning.
Cheems captured the hearts of millions with his adorable round face and endearing smile. The lovable pup rose to fame as a result of a series of memes that playfully replaced the letter "n" with "m" in sentences, creating humorous and relatable captions that brought joy to many.
View this post on Instagram
Last July, Cheems' owners shared the heartbreaking news that the pup had been diagnosed with cancer. Despite their best efforts to provide him with the most comfortable and least aggressive treatment, Cheems unfortunately did not survive his last surgery. His owners expressed their gratitude for the support they received throughout this difficult journey and asked fans to remember Cheems for the happiness he brought into their lives.
In an emotional tribute posted on their Instagram account, Cheems' owners shared heartfelt words alongside a collection of photographs showcasing the pup's joyful moments. They encouraged netizens not to be saddened by his departure but to remember Cheems with the same joy that he exuded during his time on Earth. "Don't be sad, please remember the joy that Balltze brought to the world," the post read. They imagined him in heaven, relishing in delicious food and making new friends.
Cheems, originally from Hong Kong, China, quickly gained popularity worldwide. With a powerful presence on social media platforms, particularly Instagram where he amassed over 620,000 followers, Cheems became an internet sensation. His owners regularly shared snapshots of their daily activities with the pup, further endearing him to his adoring fans.
The loss of Cheems leaves a void in the meme community and in the hearts of those who found solace and laughter in his adorable antics. The impact he made during the pandemic, offering comfort and bringing joy to many, will always be remembered.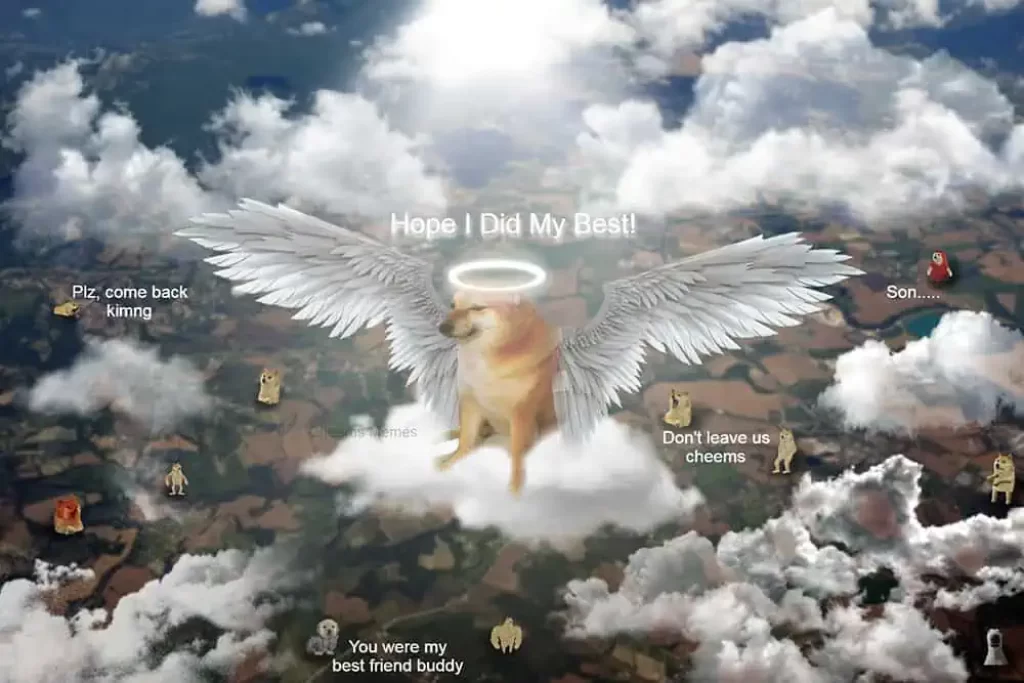 As we bid farewell to this beloved furry friend, let us cherish the memories of Cheems and the happiness he brought into our lives. May he rest in peace, forever immortalized in our hearts and in the annals of internet history.