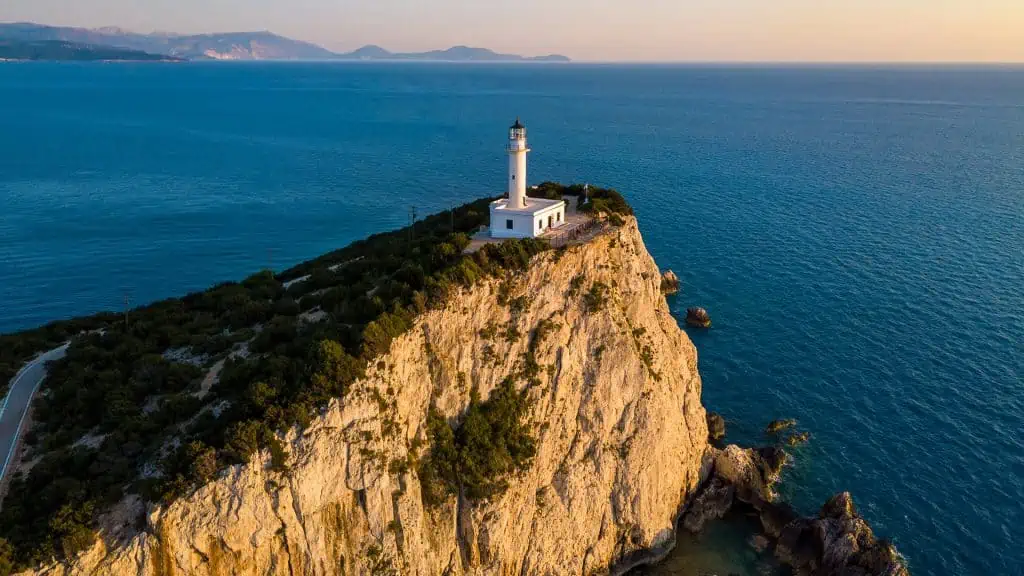 Lighthouse on lefkada island, Greece
Nestled on the western coast of Lefkada, an Ionian island known for its rugged landscapes and azure waters, stands a pristine white lighthouse overlooking the sea. This iconic landmark has guided sailors and dazzled visitors for over a century, beckoning travelers to uncover the outdoor wonders surrounding it. From secluded coves perfect for swimming to hiking trails with breathtaking vistas, the area around Lefkada's lighthouse is a nature lover's paradise waiting to be explored.
Discover Sights Rarely Seen
While Lefkada has no shortage of postcard-worthy beaches, the stretches of coastline near the lighthouse remain mostly untouched by mass tourism. As you traverse the craggy footpaths down to the sea, you'll discover hidden gems like Agiofili beach, only accessible by boat or on foot. Its pebbled shore and turquoise waters offer a serene atmosphere for a refreshing swim without the crowds. For those willing to venture further, Ratzakli beach features rose-tinted sand flanked by dramatic cliffs – a sight rarely captured in travel brochures.
Meandering along the coastline, you'll also come across secluded coves blanketed in white pebbles and lapped by gentle waves. Their isolation creates a peaceful aura, allowing you to picnic on the rocks while gazing out at sea or paddle by kayak exploring every nook and cranny. Thanks to the lighthouse's remoteness, these coastal wonders remain off the beaten track, waiting to be uncovered.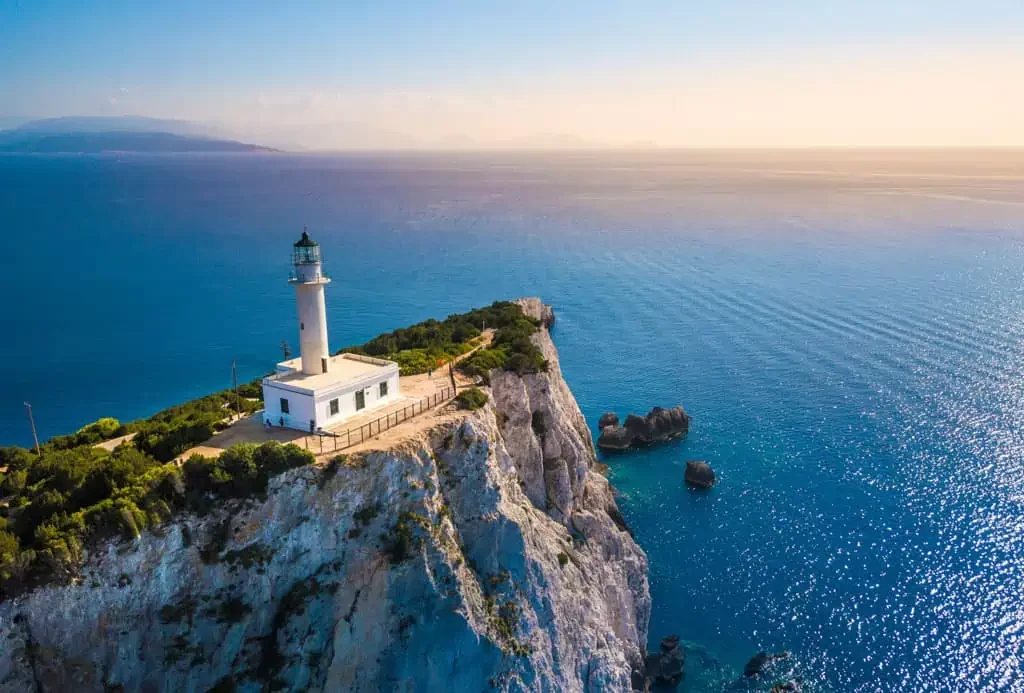 Hike Through Untamed Wilderness
In stark contrast to the azure coastlines, the interior landscape surrounding the lighthouse is filled with rugged wilderness waiting to be conquered on foot. An exhilarating hike along the coast takes you through dense olive groves and across weathered cliffs, rewarded with boundless views of the Ionian Sea's gleaming expanse. The dizzying drop to the waves hundreds of feet below underscores the raw beauty of Lefkada's untamed topography.
For those craving thicker greenery, the lighthouse hike weaves through sections of verdant forest and scrubland where goat bells tinkle in the breeze. The cries of hawks echo overhead as you traverse little-trodden dirt trails lined with wildflowers in the spring. The panoramas here feel limitless – an ocean of trees and vegetation interspersed with crumbling stone walls from times gone by. It's a landscape lost in time, worlds away from the crowded resorts on the other side of the island.
Rounding a bend, you may even spot the lone Agia Kyriaki chapel adorned with blue shutters, flanked by cypress trees swaying gently in the wind. Pausing to catch your breath on an old stone bench, little distinguishes this spot from how early settlers found it centuries before. It's as if this rugged wilderness remains uncharted, known only to local farmers and intrepid adventurers willing to lace up their boots.
From Sunrise to Sunset: The Lighthouse's Allure
A beacon for passing ships and those drawn to its romantic allure, Lefkada's lighthouse has captivated visitors from dawn till dusk for generations. As the inky night sky fades to purple, outline the lighthouse's form standing tall and solitary, waiting to greet the new day. Golden light soon illuminates its white facade, reflected like scattered diamonds on the barely rippling sea.
At sunset, Crete's peaks shimmer crimson on the horizon as you watch the dying light from atop the lighthouse, perched on weathered stone steps. In the gathering dusk, witness the lamp flicker to life, rotating steadily to guide vessels back to safety. As darkness descends, the twinkling strings of lights along the coastal villages mirror the dazzling stars above – a view rarely appreciated by those who don't linger to experience the lighthouse's full allure from sunrise to sundown.
No matter when you visit, the stoic lighthouse remains, its whitewashed walls and stately proportions defying the passage of time. Standing sentinel above treacherous rocks and storms since the 19th century, it's a steadfast landmark patiently resisting the elements. Come watch the shifting light dance across its facade, revealing a building weathered by decades of storms but refusing to yield to nature's fury.
A Basecamp for Adventure
For those drawn to active escapades, the lighthouse serves as an ideal basecamp for adventures by land and sea. Wake early to hire a boat and try your hand at fishing, hoping to catch snapper and bream as an experienced local captain imparts his wisdom. Or opt to go island hopping, anchoring in secluded bays to swim in jewel-toned waters that dazzle even under overcast skies.
Back on terra firma, off-road enthusiasts can rent quad bikes to tear along remote dirt tracks through the interior's unruly wilderness. Follow goat paths through meadows carpeted with wildflowers to sheltered lakes ideal for a brisk swim. Off the beaten track near the Cape Lefkata peninsula, discover waterfalls like Nydri hidden amid thick vegetation, plunging into pools ready to soothe those weary from a day's adventuring.
As the sunset hue fades from pink to indigo, gather around a crackling bonfire to share tales of the day's exploits under a canopy of stars. Bellies full of freshly caught seafood and local wine, you'll drift to sleep to the sound of waves lapping gently on nearby Agiofili Beach, ready to explore more of this untamed landscape come dawn.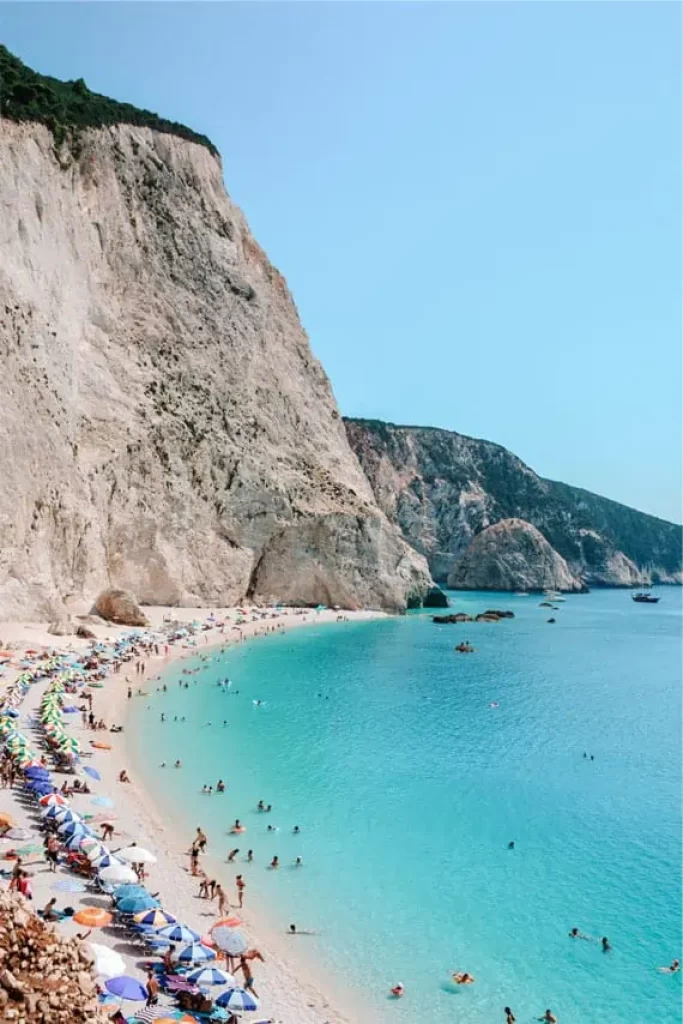 A Sanctuary Untouched by Time
In our modern era of rapid change, the windswept wilderness surrounding Lefkada's lighthouse remains one of the few untouched sanctuaries left in the Mediterranean. Free from large-scale development and mass tourism, this rugged landscape allows you to immerse yourself in the raw beauty of Lefkada. Follow winding donkey trails through pine forests and scrubland to secluded bays the same azure hue as when the Venetians ruled these waters. Clamber over craggy foothills blanketed in wildflowers unchanged since Homer wrote his Odyssey just miles across the sea.
Here, local fishermen mend yellowed nets on the harbor as they have for centuries, untroubled by modern worries. Follow the click-clack of worry beads across plates of grilled octopus at the family-run taverna, unchanged for decades. Linger long enough and you may forget what year it is, transported back to a simpler, quieter era.
Of course, WiFi and Quad bikes await nearby should modern necessity call. But weaving along the footpaths around the lighthouse, only cicadas, hawk cries and the distant ocean accompany your footsteps – a rare gift offering reprieve from our high-speed lives. Amid the raw beauty of Lefkada's windswept hills and pristine bays, this tranquility reigns eternal.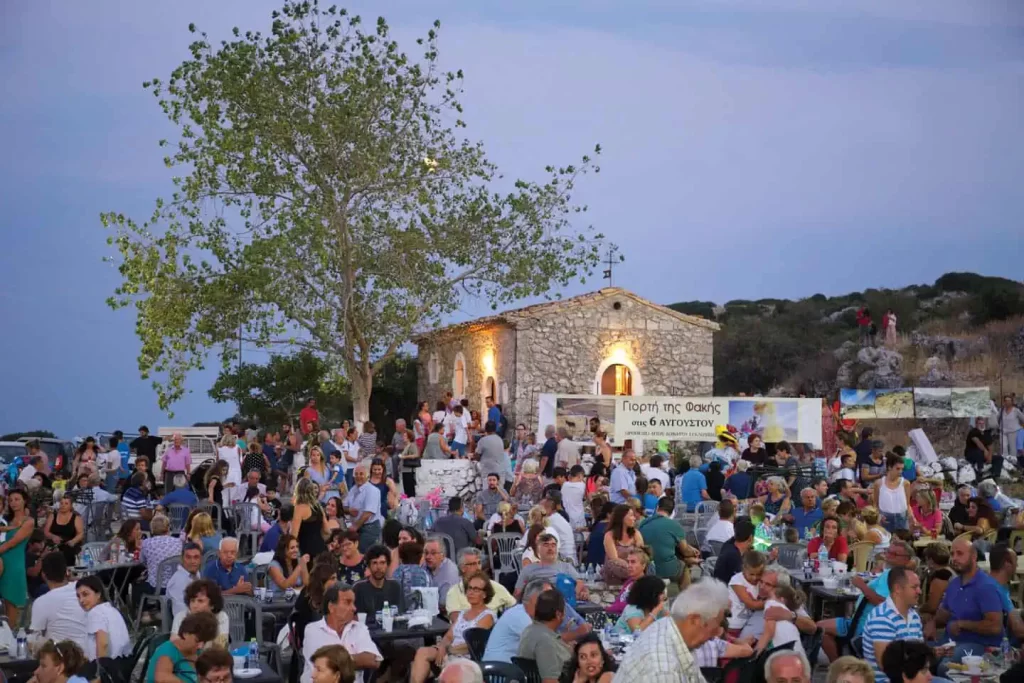 Conclusion
From its remote perch above the azure sea, Lefkada's storied lighthouse has safely shepherded generations of mariners and dazzled visitors with its romantic allure. Yet beyond the white-washed facade lies a rugged landscape that remains one of the Ionian's last unspoiled paradises, perfect for outdoor enthusiasts. Lace up your boots to hike through olive groves and unleash your adventurous spirit kayaking around deserted bays blessed with crystalline waters. As the fading evening light illuminates this sentinel's form, gather to share freshly-caught seafood and regional wine under a galaxy of stars, serenaded by gentle waves. Whether you seek isolation, adventure or just tranquility, you'll discover it in spades while uncovering the wonders surrounding this ageless lighthouse.
5 FAQs about Lefkada's Lighthouse:
1. Where is Lefkada's lighthouse located?
Lefkada's lighthouse is positioned on Cape Lefkata on the western tip of Lefkada island. Perched atop white cliffs, it overlooks the azure Ionian Sea and guides ships passing through the Strait of Lefkada.
2. How old is the lighthouse and does it still work?
Lefkada's lighthouse was first constructed in 1890, though the current structure dates from 1948 after damage during World War II. Yes, it's still an active lighthouse helping mariners navigate this section of the Ionian Sea. Its light can be seen from up to 15 nautical miles away.
3. What is there to do around the lighthouse?
The area around the lighthouse offers fantastic hiking, with trails leading through olive groves down to secluded coves perfect for swimming and kayaking. It's also great for photography, especially at sunset when the lighthouse illumination switches on.
4. How can you reach Lefkada's lighthouse?
You can drive to within 1km of the lighthouse along a narrow road. Hikers can also walk there along the coastal path from Lefkada town which takes 1.5-2 hours. No public transport goes to the lighthouse itself.
5. Are there any special events held at the lighthouse?
Yes! Every August the lighthouse serves as the stunning backdrop for the annual Lefkada Cultural Summer festival, featuring classical concerts, theatre and dance performances right beside this iconic landmark.