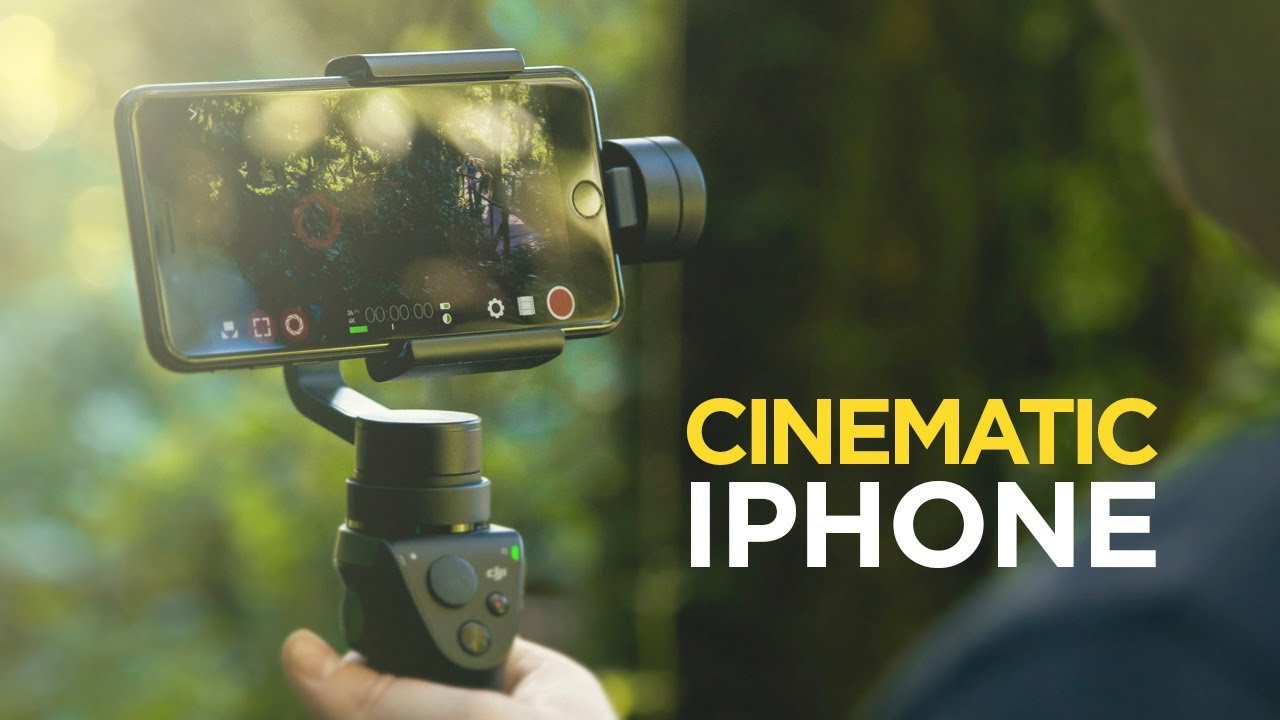 If you are an individual who frequently captures videos using an iPhone, it is imperative to take note of a crucial new feature on the recently introduced Apple iPhone 15 Pro and Pro Max. Apple has once again garnered significant attention in the tech industry with the unveiling of the iPhone 15, accompanied by a presentation that was largely impressive, albeit with a few cringe-worthy moments.
As anticipated, the new models boast enhanced speed, reduced weight, and improved functionality across various aspects. These advancements come as no surprise. Moreover, the majority of predictions and rumors regarding the new iPhones have proven to be true, indicating that we were largely aware of what to expect.
I was pleasantly surprised by the pricing strategy. Despite inflation and persistent challenges within the supply chain, the price increase was minimal. In fact, the starting price for the Apple iPhone 15 Pro Max is now only $100 higher than that of last year's model. Furthermore, the base model now includes 256GB of RAM, doubling the capacity of the iPhone 14 Pro Max. Hence, one may question whether this price increase can truly be considered significant, given the added benefits.
The presentation showcased numerous captivating features, including titanium bodies for the Pro models, substantial CPU updates driven by the A17 Pro chip, and a sleek customizable Action button, among others. However, the most noteworthy aspect, in my opinion, is the introduction of USB-C.
The significance of USB-C stems from several reasons. Firstly, USB-C connectors and cables have become ubiquitous within our household, extensively utilized in modern MacBooks and having been a part of iPad devices for the past five years. Consequently, we possess an abundance of USB-C chargers for conveniently charging a potential new Apple iPhone 15 both at home and while traveling. The transition from Lightning to USB-C alone has instilled within me a strong desire to expeditiously upgrade from my iPhone XR. The abandonment of Lightning would undoubtedly warrant a small celebration.
Secondly, USB-C offers an additional advantage that Apple briefly touched upon during the presentation: its potential for data transfer (direct record). In a world predominantly reliant on cloud storage and services, one may question the significance of employing an old-fashioned cable for data transfer purposes. However, when it comes to video files, particularly those in 4K/60 resolution, their large size renders this capability immensely valuable.
Previously, when I used my iPhone to shoot videos, I frequently encountered storage limitations due to the rapid depletion of the internal 256GB capacity. Transferring files via the sluggish Lightning connector became an arduous task. With a data transfer rate of 480 Mb/s (USB 2.0), the process was painstakingly slow and significantly hindered my video workflow. Consequently, I resorted to using my Panasonic GH5 (now GH6) as my primary travel camera.
However, with the advent of the iPhone 15 Pro, this predicament could be resolved. The inclusion of USB-C translates into faster data transfer rates. The device now supports data transfer speeds of 10 Gb/s, enabling us to directly connect hard drives to the iPhone for real-time recording storage. This resolves a major issue I encountered when using the iPhone as a video camera. I can now utilize any USB-C drive, achieving a data transfer rate of 10 Gb/s when connected to the phone. During file transfer, I can efficiently copy footage at a swift pace of 40 Gb/s (Thunderbolt 3). Consequently, compared to previous iPhone models, my workflow will be significantly enhanced owing to these improvements facilitated by the adoption of USB-C.
Thanks to these advancements and the integration of USB-C technology, I find myself rekindling my interest in mobile filmmaking. The iPhone 15 Pro offers multiple optical focal lengths (13mm, 24mm, 28mm, 35mm, 48mm) and even includes a telephoto option of 120mm—all achieved through optical means. These focal lengths are more than adequate for most video projects. Moreover, I am no longer burdened with carrying a bag filled with lenses or investing excessive time in configuring my camera setup when traveling. Instead, I can rely on the lightweight iPhone along with a few accessories. Additionally, it is worth noting that the Pro Max model offers a sizable built-in 6.7 monitorI am inclined to revisit the Filmic Pro app which had experimented with years ago and found exceedingly impressive. The limitations I faced were due to phone storage capacity rather than shortcomings of the app itself.
However, one reservation that still lingers regarding employing iPhone video projects is image quality. Apple's engineering appears to prioritize footage (both photos and videos) that is primed for social platforms by enhancing saturation sharpness. While this approach may have its in capturing attention, I personally possess an affinity more organic andfilmic" footage. I appreciate film grain and imperfections that lend a vintage aesthetic to videos. For studio work on Stark Insider, we will likely continue utilizing the RED Dragon camera whenever possible since its footage straight out of the camera is visually striking and can be conveniently customized during post-production. However, it is crucial to acknowledge that the RED Dragon is a cumbersome rig ill-suited for travel or spontaneous shooting.
In today's era, the Apple iPhone stands as an antithesis to traditional film and legacy cameras; however, this contrast can be viewed as advantageous. The field of computational photography is poised for continuous improvement, especially with the integration of artificial intelligence (AI). This domain presents significant challenges to established camera companies such as Canon, Nikon, Sony, and Panasonic since their expertise in software development does not rival that of Apple and Google.
iPhone 15 Filmmaking capabilities
Seven focal lengths: The iPhone 15 Pro and Pro Max are speculated to have a new camera system with seven focal lengths, ranging from 13mm to 120mm. This will give filmmakers a wide range of creative options, from ultra-wide shots to extreme close-ups.
Log ProRes: The iPhone 15 Pro and Pro Max are also speculated to be able to record ProRes video in Log format. This will give filmmakers more flexibility in post-production, as they will be able to grade the footage to their liking.
10Gbit/s transfer speed: The iPhone 15 Pro and Pro Max are also expected to have a USB-C port with 10Gbit/s transfer speeds. This will make it much faster to transfer footage from the phone to a computer for editing.
iPhone 15 Cinematography capabilities
Improved Cinematic mode: The iPhone 15 is having an improved Cinematic mode, which allows filmmakers to create shallow depth of field effects. This is a popular cinematic technique that can be used to isolate the subject of a shot from the background.
New video stabilization features: The iPhone 15 is also expected to have new video stabilization features that will make it easier to shoot smooth footage, even when moving. This is important for filmmakers who want to create professional-looking videos.
iPhone 15 Video capabilities
• 1080p HD video recording at 25 fps, 30 fps, or 60 fps
• 3D sensor‑shift optical image stabilization and autofocus for video (5x Telephoto)
• 4K video recording at 24 fps, 25 fps, 30 fps, or 60 fps
• 720p HD video recording at 30 fps
• Academy Color Encoding System
• Action mode up to 2.8K at 60 fps
• Audio zoom
• Cinematic mode up to 4K HDR at 30 fps
• Cinematic video stabilization (4K, 1080p, and 720p)
• Continuous autofocus video
• Digital zoom up to 9x (iPhone 15 Pro) and 15x (iPhone 15 Pro Max)
• HDR video recording with Dolby Vision up to 4K at 60 fps
• Log video recording
• Macro video recording, including slo‑mo and time‑lapse
• Night mode Time‑lapse
• Optical image stabilization for video (3x Telephoto)
• Playback zoom
• ProRes video recording up to 4K at 60 fps with external recording
• QuickTake video
• Second‑generation sensor‑shift optical image stabilization for video (Main)
• Slo‑mo video support for 1080p at 120 fps or 240 fps
• Stereo recording
• Take 8MP still photos while recording 4K video
• Time‑lapse video with stabilization
• True Tone flash
• Video formats recorded: HEVC, H.264, and ProRes
To summarize, I am genuinely excited to undertake another venture into mobile filmmaking with the iPhone 15 Pro. The Titanium Black model equipped with 256GB storage capacity holds particular appeal to me.