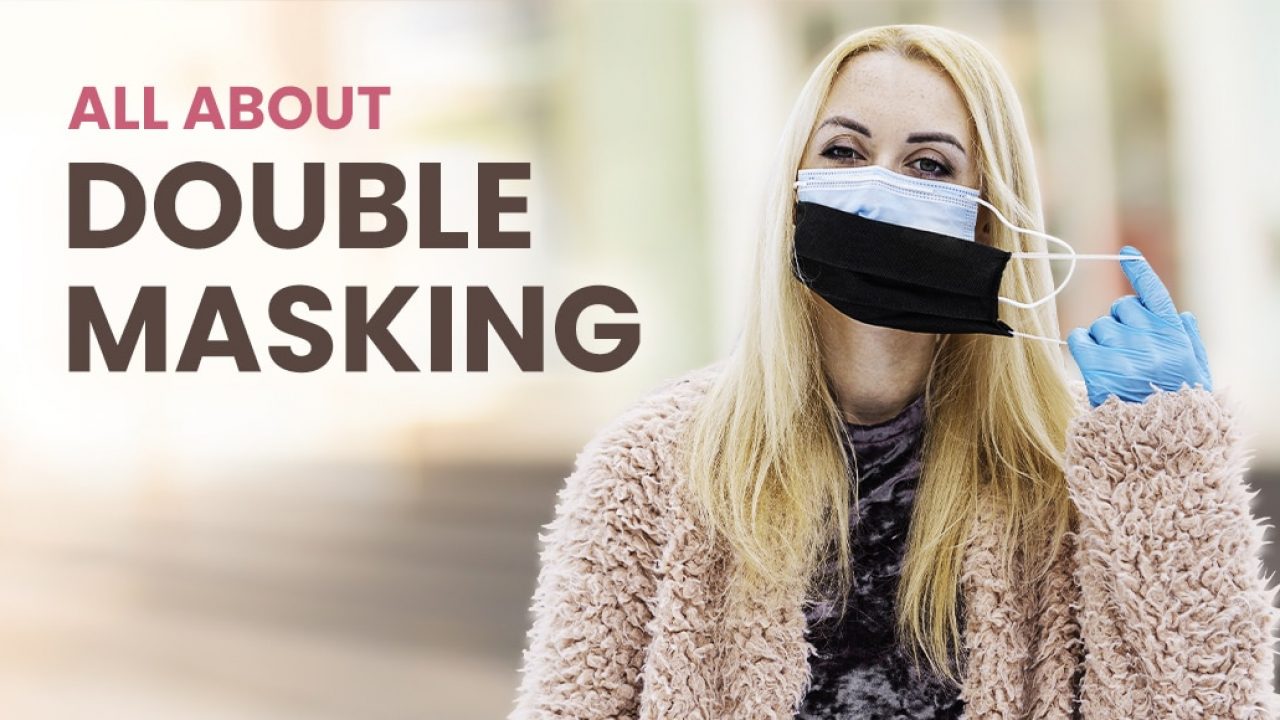 Double masking is important because it prevents leakage of air, which can cause a build-up of contaminants that can lead to illness. It also fits the contours of your face better than a traditional surgical mask, making it more comfortable to wear.
With COVID-19 cases rising rapidly across the country, it is becoming more and more essential to adopt the most effective safety practices to avoid getting infected. When a person wears one mask on top of another, it is termed as 'double-masking'. The outer mask can apply gentle pressure to the edges of the inner mask and create a better seal. Since the virus spreads through respiratory droplets or aerosols, two layers can help increase the filtration and provide protection, if someone around you sneezes or coughs. Instead of double-masking you could use the N-95 mask. Watch the video for more.
How to wear double mask? (surgical mask and cloth mask)
Here are the dos and don'ts.
Either a N95, surgical mask or well-fitting multi-layered cloth mask — no bandanas, no scarves, and definitely no masks with valves, because those valves are just one-way valves, so they protect the wearer but the stuff that they breathe out is not filtered, so if they were infectious it can affect the other person. Whether reusable or disposable, your mask should have two or three layers of fabric.
A nose wire can help your mask stay in place. It also can prevent air from leaking out of the top of the mask and fogging up glasses
Do secure the elastic bands around your ears.
Do secure the ties at the middle of your head and base of your head.
Perhaps keep the mask on for up to 30 minutes (especially if you are vulnerable) after you leave the sick person's space, since it's possible that aerosols will escape the room when the door is open and same applies to keeping it on for at least 30 minutes after visitors leave.
Wash your hands before putting on your mask.
Wear your mask over your nose and mouth and secure it under your chin.
Fit your mask snugly against the sides of your face.
Make sure you can breathe easily.
When you take off your mask, handle it only by the ear loops or ties.
Store your used mask safely to keep it clean between uses.
Wash your cloth mask regularly
Do remove your facemask touching ONLY straps or ties.
After removing your mask clean your hands with 70% alcohol-based hand sanitizer or soap and water.