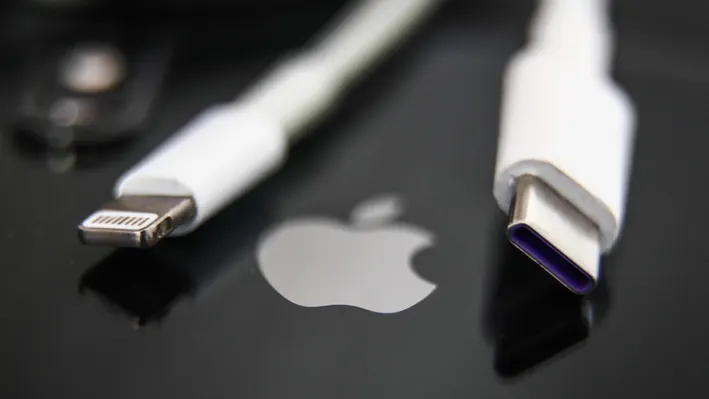 When Apple unveils its latest iPhone on September 12th, it is highly likely to feature a USB-C charge point. Unlike its competitors, Apple's current phones use its proprietary Lightning adaptor. However, a European Union law mandates phone manufacturers to adopt a common charging connection by December 2024 to cut costs for consumers and reduce waste.
Most of Apple's recent products, including the latest iPads, already utilize USB-C, but the company had previously opposed the EU rule. In September 2021, an Apple representative told BBC News that strict regulations requiring a single connector hinder innovation and harm consumers worldwide. Nonetheless, other electronics brands, like Amazon, already offer Lightning to USB-C adaptors. Furthermore, wireless charging has been supported by all iPhones since the 2017 iPhone 8. As the current iPhone 14 appears to be the final Apple device exclusively using Lightning, this could signal the end of the Lightning cable, which currently retails for £19 on the Apple store.
It is uncertain whether this change will be implemented globally or exclusively for the European market. However, it is less likely that Apple will create a separate version of the handset solely for Europe. The upcoming iPhone 15 and iPhone 15 Pro models, set to be unveiled next week at Apple's annual autumn event, are expected to include these changes. According to Bloomberg news, users will benefit from the switch as they can use a single charger for iPads, Macs, and iPhones, in addition to experiencing faster download speeds.
The EU common-charger rule covers a range of "small and medium-sized portable electronics", according to the EU, including:
mobile phones
tablets
e-readers
mice and keyboards
GPS (global positioning system) devices
headphones, headsets and earphones
digital cameras
handheld videogame consoles
portable speakers.
Any of these charged using a wired cable will have to have a USB Type-C port, regardless of who makes the devices.
While laptops are also required to comply with the rules, manufacturers have more time to implement the necessary changes. According to the EU, this regulation will save consumers up to €250m (£213m) annually on unnecessary charger purchases and reduce electronic waste by 11,000 tonnes per year.