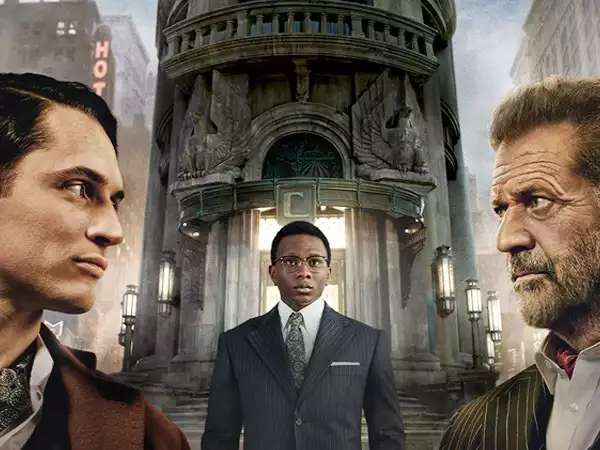 Episode 3 of The Continental concluded explosively, but while there won't be an episode 4, the John Wick franchise is far from over.
WARNING: Spoilers ahead for The Continental and John Wick: Chapter 4
After the release of John Wick: Chapter 4 in early 2023, The Continental served as the latest addition to the action-packed franchise, delving into the backstory of Winston Scott and his rise to becoming the manager of the renowned Continental Hotel. However, after the events of episode 3, fans may wonder what lies ahead in the World of John Wick.
Unfortunately, fans hoping for another installment of The Continental will be disappointed as the prequel series will not return for episode 4. This is because the spin-off was always intended to consist of only three feature-length episodes, so there won't be another chapter next week. The conclusion of episode 3, where Winston overthrows Cormac O'Connor (played by Mel Gibson) to claim the hotel, marks the end of The Continental.
Furthermore, the chances of a second season for The Continental are unlikely since it has been marketed as a limited mini-series, which means its story is told within one season before concluding. However, it's not impossible for limited series to be expanded if they prove popular enough.
The John Wick franchise will continue with the upcoming spin-off film, Ballerina. Set between John Wick 3 and 4, Ballerina features Ana de Armas as Rooney, a ballerina assassin seeking revenge for the murder of her family. Keanu Reeves will make a cameo appearance in the movie, along with returning characters played by Lance Reddick and Ian McShane. Ballerina is scheduled to be released on June 7, 2024, and there are already reports of potential plans for a sequel.
While a fifth film in the main John Wick series has not been officially announced, there has been speculation about Chapter 5. The outcome of a fifth film remains uncertain after the ending of John Wick: Chapter 4, which sees the titular assassin seemingly meeting his demise. However, considering John Wick's supernatural reputation as the Baba Yaga (Bogeyman), the future is unpredictable.
In addition to future John Wick projects, there have been discussions about potential spin-offs focusing on Halle Berry's Sofia and Laurence Fishburne's Bowery King. Moreover, collaborations with other film assassins like Charlize Theron's Lorraine Broughton from Atomic Blonde and Bob Odenkirk's Hutch Mansell from Nobody have also been mentioned.
It is evident that the John Wick franchise will continue to captivate audiences with its thrilling world and characters. The Continental can be streamed in its entirety on Peacock in the US and Prime Video internationally since the third and final episode was released on October 6, 2023.