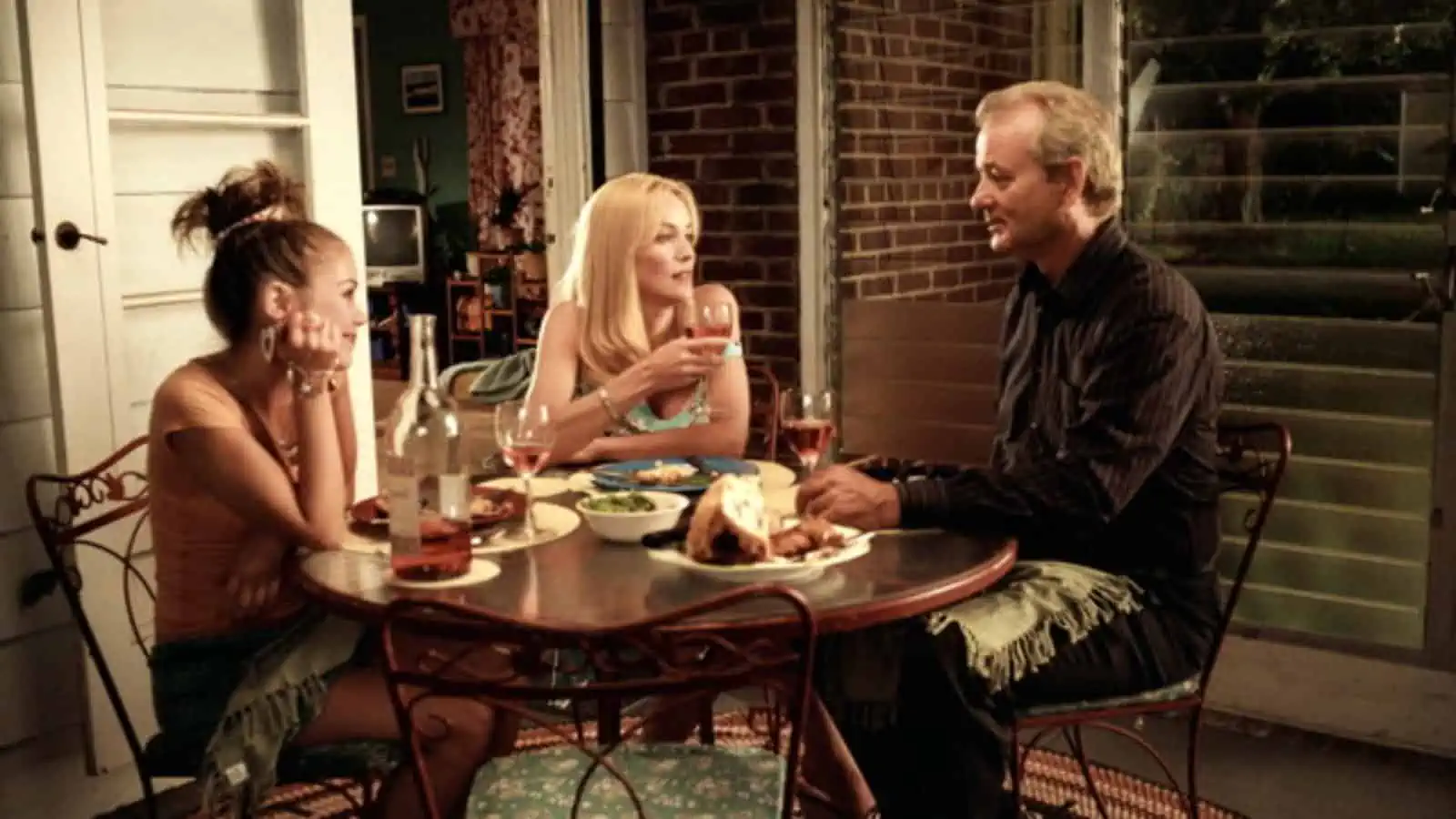 Broken Flowers, directed by Jim Jarmusch, is a bittersweet dramedy about an aging Don Juan named Don Johnston (Bill Murray) who embarks on a journey to reconnect with his past loves after receiving an anonymous letter informing him that he has a 19-year-old son who may be looking for him.
The film opens with Don's latest relationship ending abruptly when his girlfriend Sherry (Julie Delpy) walks out on him. "This is just not working for me anymore," she tells him bluntly. Don seems unfazed, settling back into his routine of lounging around, listening to music, and avoiding any real human connection. But when he receives the cryptic letter from an old flame telling him he has a son, he sets out on a trip down memory lane, visiting four ex-girlfriends who could potentially be the mother.
Accompanied by the stunning cinematography of Frederick Elmes, Broken Flowers takes on a dreamlike quality as Don journeys through his past. "It was like traveling through the rings of Saturn," he later reflects. As Don interacts with former lovers like Laura (Sharon Stone), Carmen (Jessica Lange), and Penny (Tilda Swinton), he discovers how much happiness has eluded him over the years by his inability to commit. "You never gave anything of yourself," Laura tells him. Through witty, honest dialogue, the film explores regret, nostalgia, and roads not taken.
Understated yet powerful, Bill Murray is at his deadpan best as the detached, emotionally aloof Don. His subtle expressions speak volumes about Don's inner turmoil. Julie Delpy excellently portrays the fed-up girlfriend, while Jeffrey Wright gives a memorable performance as Don's suspicious neighbor.
With its poignant examination of life's transient nature and the specter of roads not traveled, Broken Flowers leaves a lingering impact. It's a must-see for fans of introspective independent cinema and anyone pondering the passages of his or her own life.