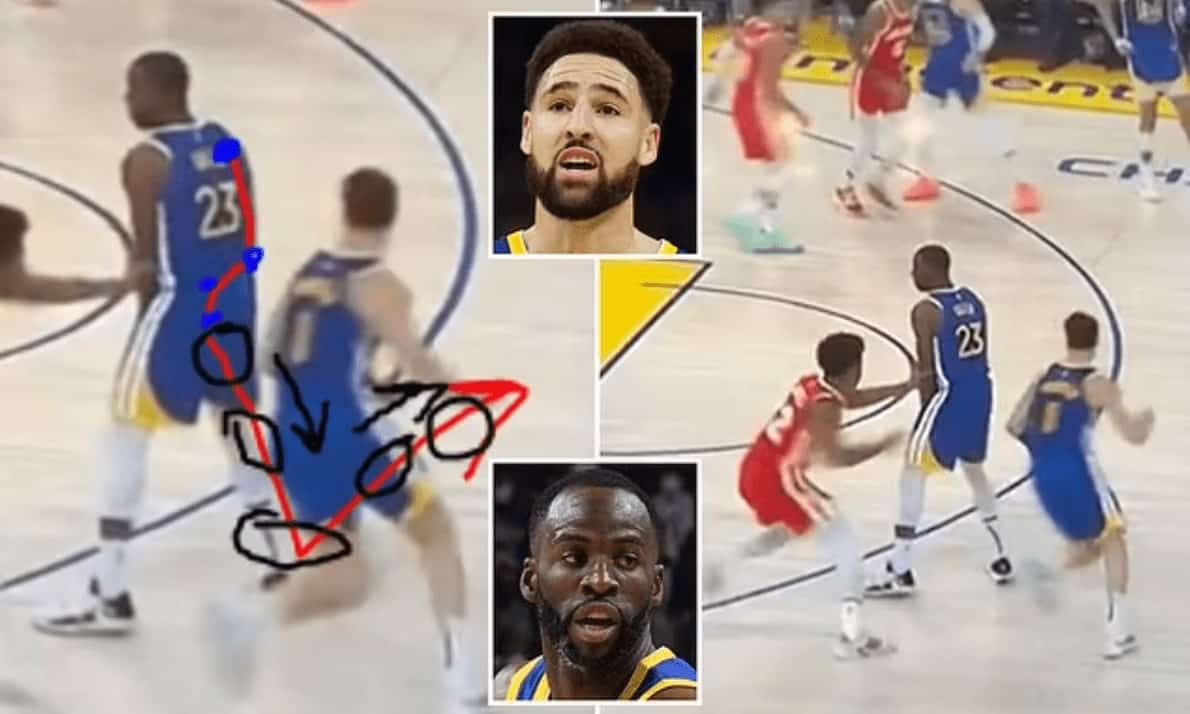 "I Always Knew Klay Was Magical" – Draymond Green's "Bluetooth Pass" to Klay Thompson Shocks NBA Community
NBA fans react to Draymond Green's invisible pass to Klay Thompson against the Atlanta HawksIn the first quarter, Donte DiVincenzo passed the ball to Dray. As Klay got to his right, DG provided the screen against Hawks' DeAndre Hunter. As Klay ran to the ran to appear as an option, he already had the ball in his hands.
The Draymond Green pass that magically appeared in Klay Thompson's right hand!
The only explanation for the fans wondering would be that the cameras were positioned in such a way that we couldn't see how Dray made that pass. To support that, we can see DeAndre Hunter running up to block Klay as soon as he could, which indicates that he saw the pass from his view.