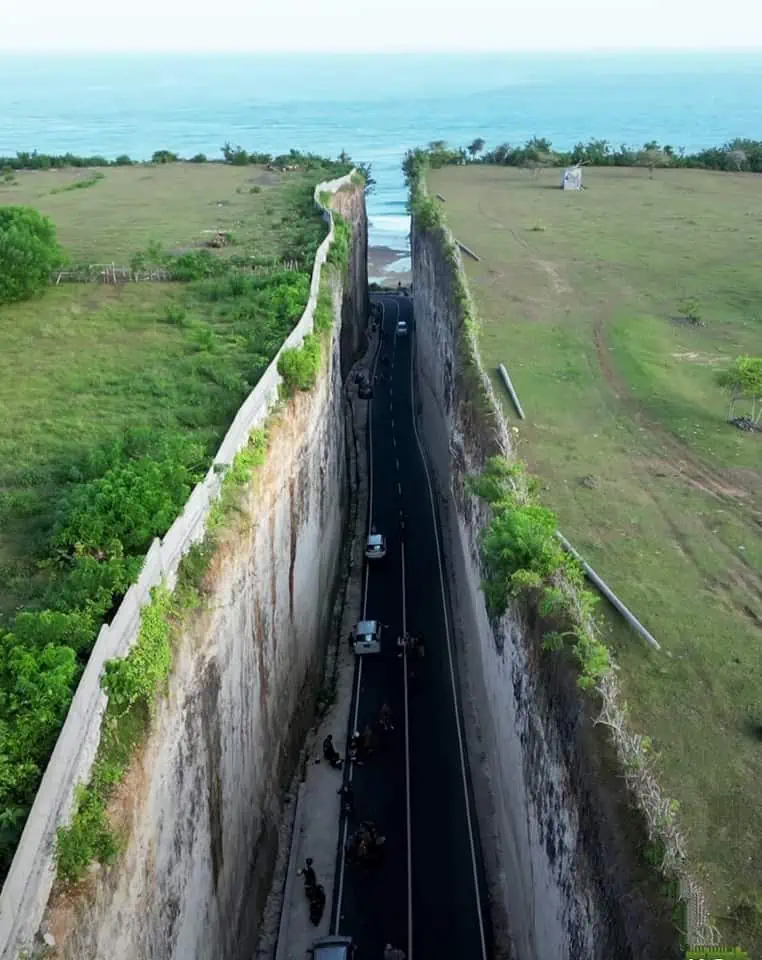 Pantai Batu Barak is a newly discovered beach located in South Kuta, Bali. The beach is known for its stunning views of limestone cliffs and clear blue waters. It is a popular spot for swimming, sunbathing, and photography.
The beach is located about a 20-minute drive from the Garuda Wisnu Kencana Cultural Park. The road to the beach is well-paved and easy to follow. There is a small parking lot at the entrance to the beach.
The beach is surrounded by limestone cliffs on both sides. The cliffs are covered in lush vegetation, which provides a stunning backdrop to the beach. The water at the beach is clear and blue, and there are a few small coral reefs located offshore.
There are no major facilities at the beach, but there are a few small warungs (food stalls) that sell snacks and drinks. There are also a few sun loungers and umbrellas available for rent.
The entrance fee to Pantai Batu Barak is Rp. 8,000 per person, Rp. 2,000 per motorcycle, and Rp. 5,000 per car.
Pantai Batu Barak is a great place to relax and enjoy the beauty of Bali. The beach is relatively uncrowded, and the water is clean and clear. If you are looking for a new and exciting beach to visit in Bali, then Pantai Batu Barak is definitely worth checking out.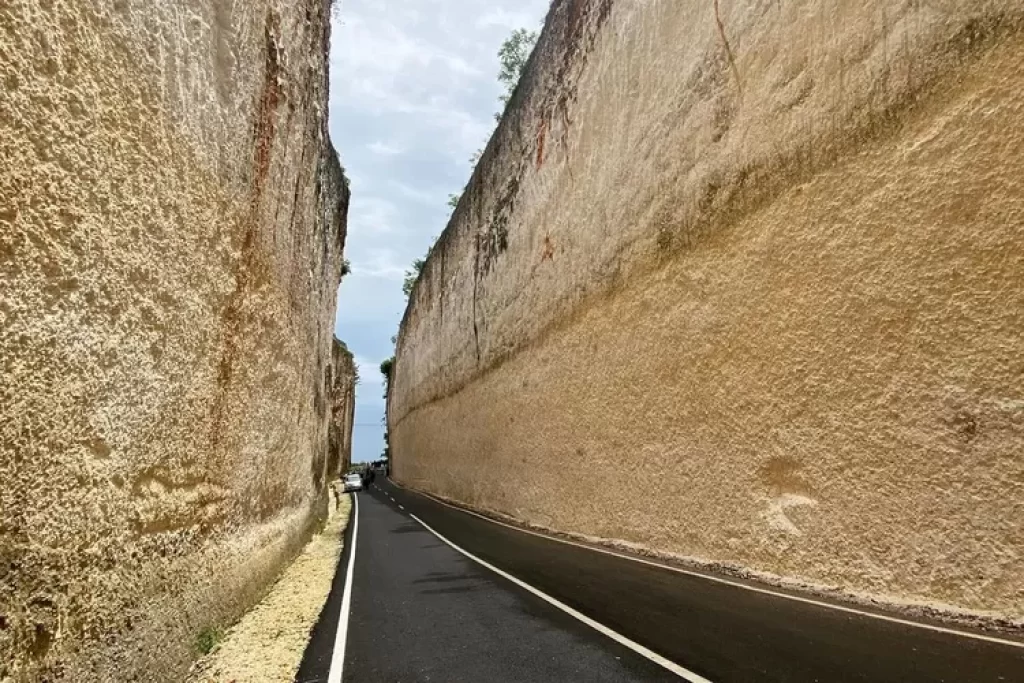 Here are some tips for visiting Pantai Batu Barak:
The best time to visit the beach is during the morning or evening, when the crowds are smaller.
Bring your own sunscreen, hat, and sunglasses.
Rent a sun lounger and umbrella if you want to relax on the beach.
Be sure to bring plenty of water, as it can get hot on the beach.
Respect the local environment and do not litter.
Pandawa Beach Road Google Location
Pantai Batu Barak is a beautiful and uncrowded beach that is perfect for a relaxing day in the sun. Be sure to add it to your list of places to visit in Bali!