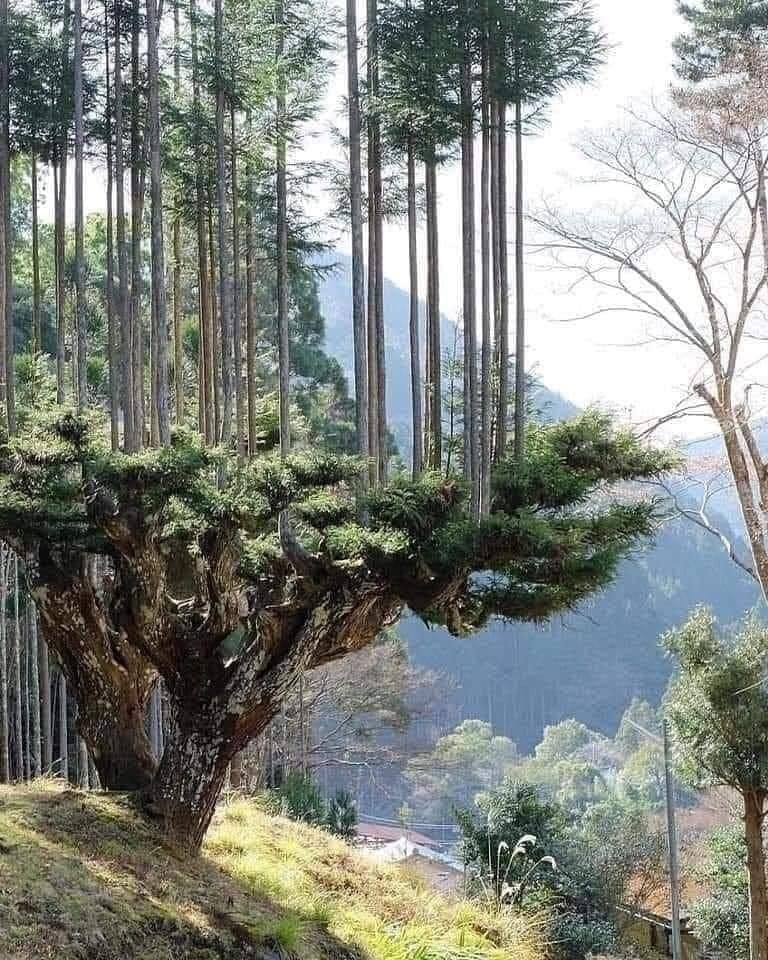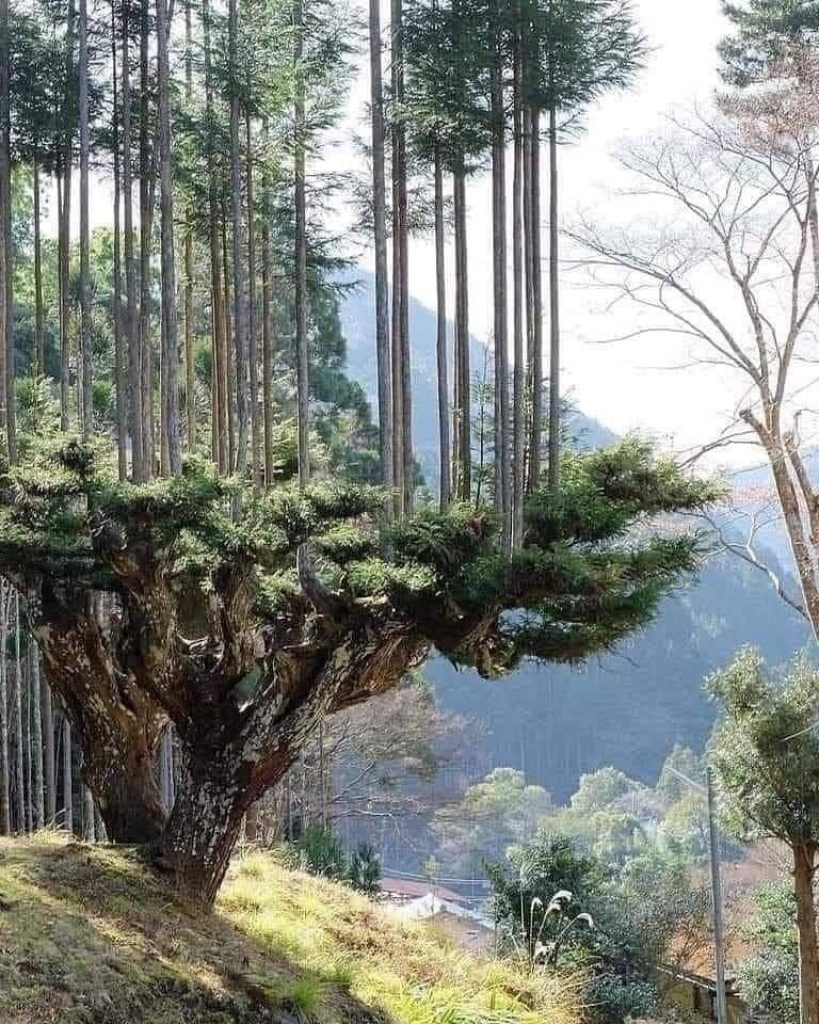 A Japanese Forestry Technique Prunes Upper Branches to Create a Tree Platform for More Sustainable Harvests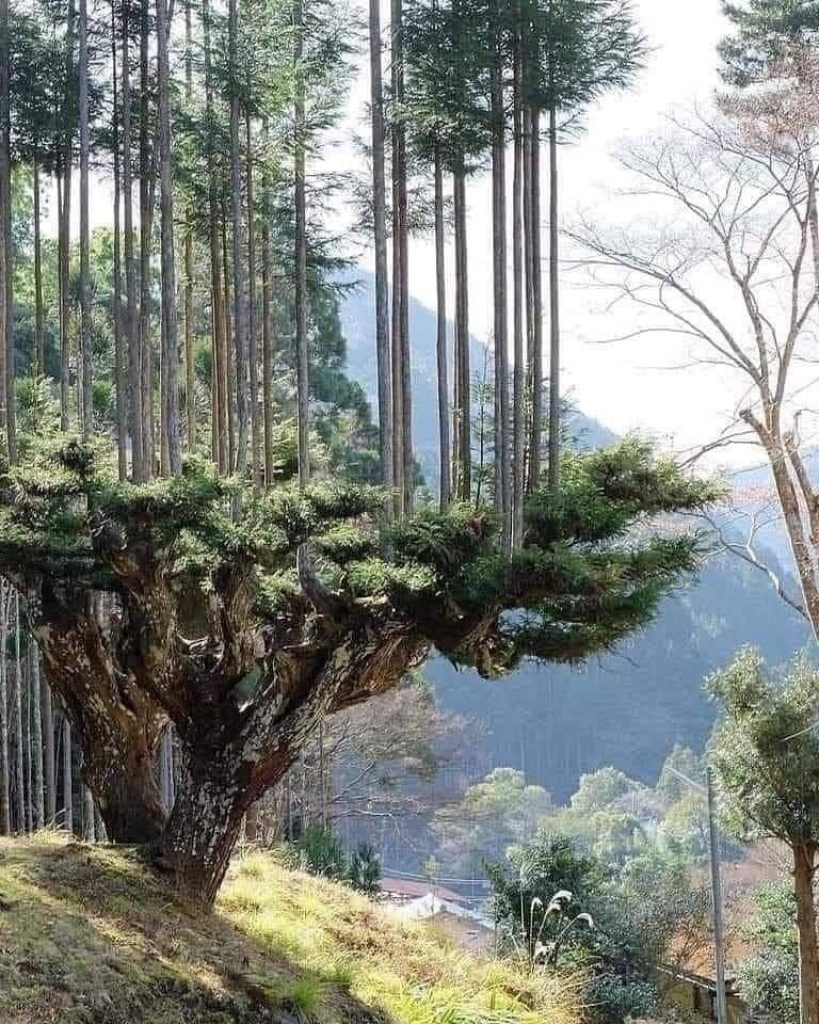 The Japanese have been producing wood for 700 years without cutting down trees. In the 14th century, the extraordinary daisugi technique was born in Japan. Indeed, the daisugi provide that these trees will be planted for future generations and not be cut down but pruned as if they were giant bonsai trees; by applying this technique to cedars, the wood that can be obtained is uniform, straight and without knots, practically perfect for construction. A pruning as a rule of art that allows the tree to grow and germinate while using its wood, without ever cutting it down. Extraordinary technique. ~ Sir David Attenborough.
Literally translating to platform cedar, daisugi is a 14th- or 15th-century technique that offers an efficient, sustainable, and visually stunning approach to forestry. The method originated in Kyoto and involves pruning the branches of Kitayama cedar so that the remaining shoots grow straight upward from a platform. Rather than harvesting the entire tree for lumber, loggers can fell just the upper portions, leaving the base and root structure intact.
Although daisugi mostly is used in gardens or bonsai today, it originally was developed to combat a seedling shortage when the demand for taruki, a type of impeccably straight and knot-free lumber, was high. Because the upper shoots of Kitayama cedar can be felled every 20 years, which is far sooner than with other methods, the technique grew in popularity.
To see daisugi up close, watch this video chronicling pruning, felling, and transplanting processes.