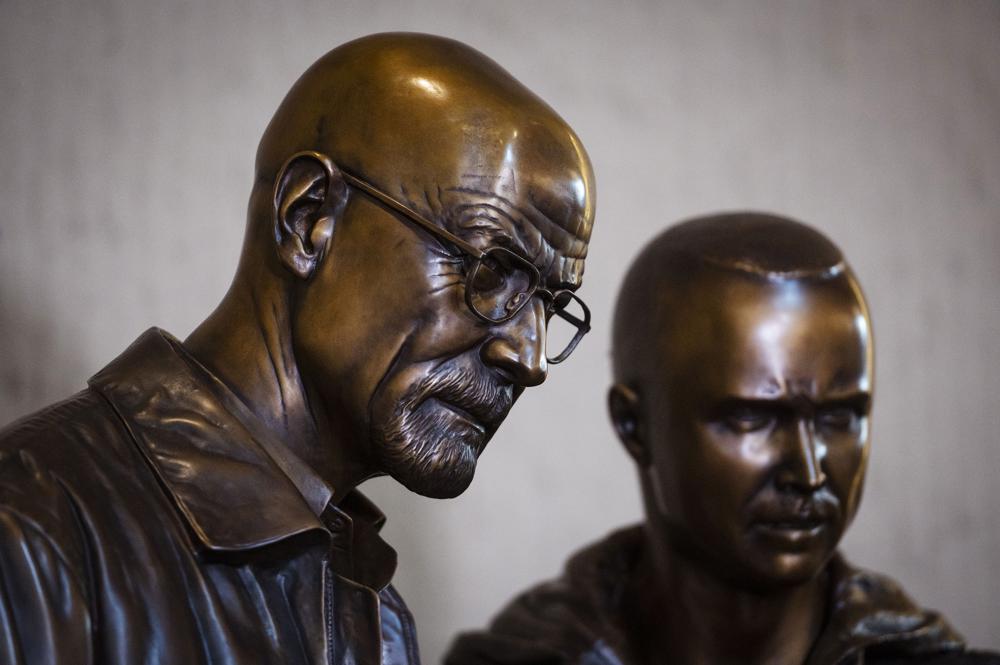 Sony Pictures and the City of Albuquerque, New Mexico, unveiled the official bronze statues of "Breaking Bad" characters Walter White and Jesse Pinkman. The statues were gifted to city by the creator of the show, Vince Gilligan.
Gilligan had commissioned the statues back in 2019, and they were made by artist Trevor Grove. The "Breaking Bad" creator decided to gift the statues to Albuquerque as a way of saying thanks for being the home of both "Breaking Bad" and "Better Call Saul" for over a decade.
In the American city of Albuquerque (New Mexico), a monument was erected to the main characters of the TV series "Breaking Bad" (Breaking Bad) Walter White and Jesse Pinkman. It is reported by the Associated Press.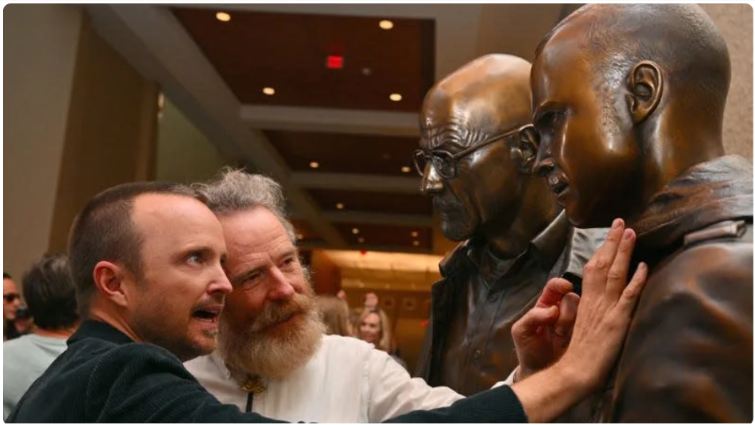 In Albuquerque, the main events of the popular TV show, which aired in 2008-2013, unfolded.
Bronze statues of meth-producing characters, played by actors Bryan Cranston and Aaron Paul, have appeared at a local convention center. The monument was designed by artist Trevor Grove and made by the American Fine Arts Foundry.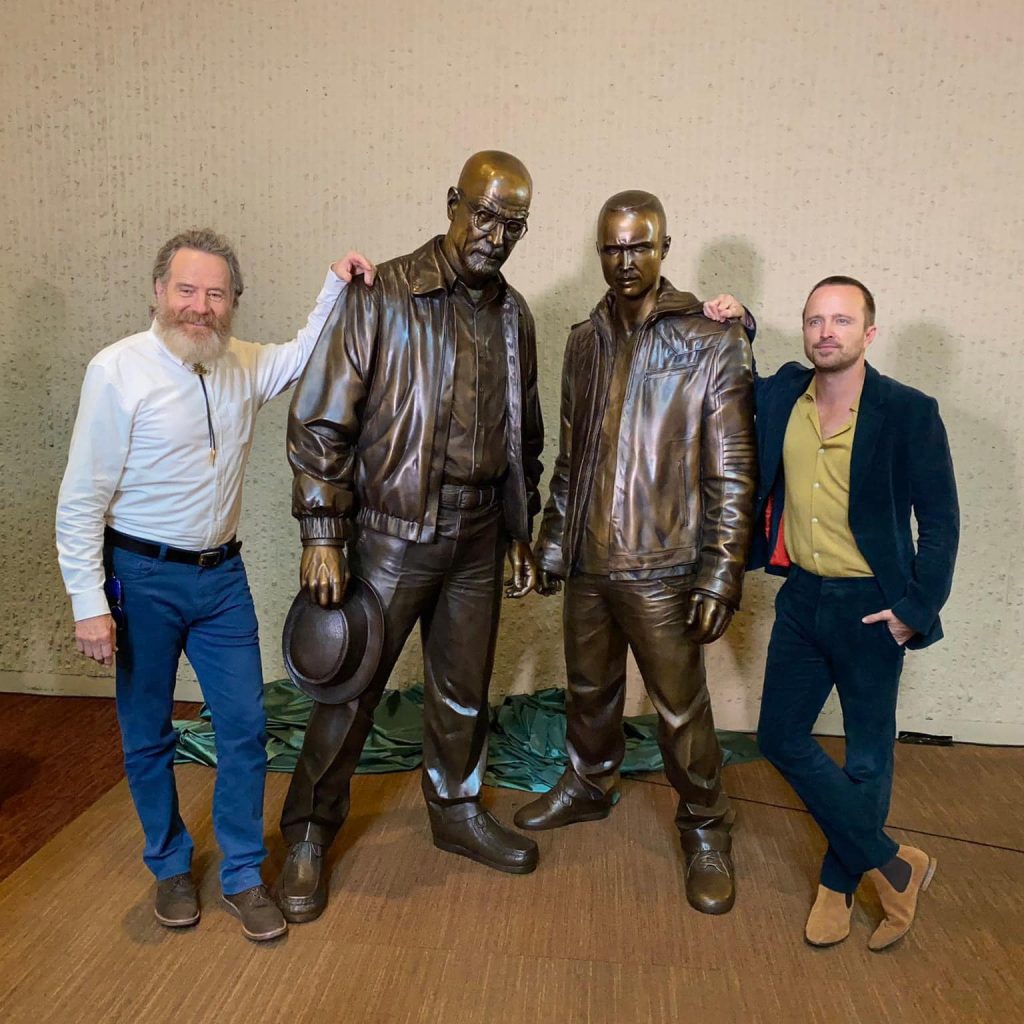 The opening ceremony was attended by the actors themselves, the director and screenwriter of the tape Vince Gilligan, the city's mayor Tim Keller and local politicians.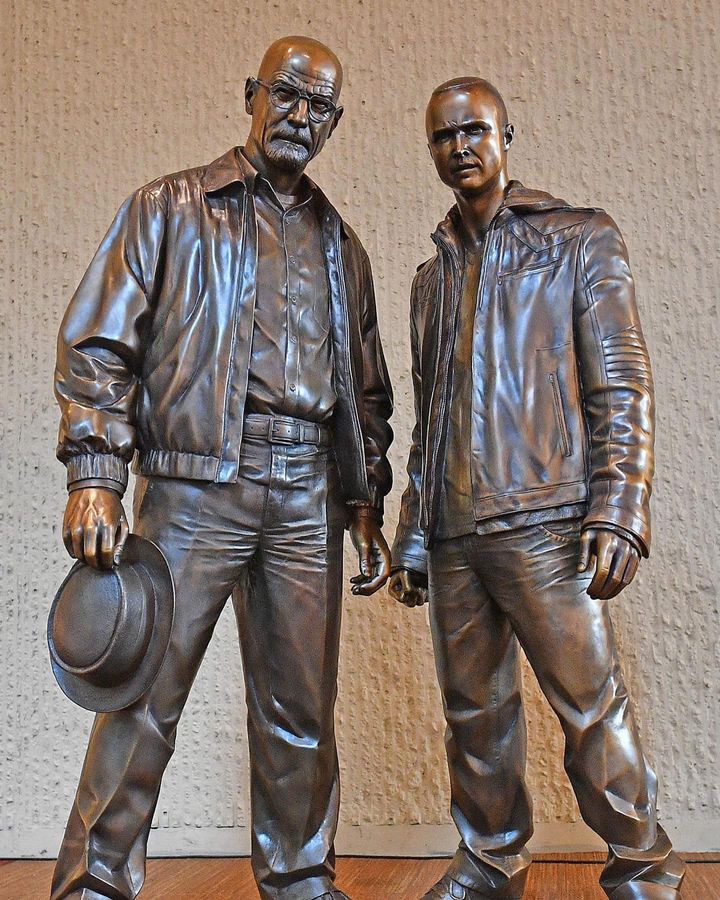 According to the Albuquerque Journal, the office of the city's mayor had revealed to KOAT news that New Mexico had experienced upwards of USD 385 million in economic impact as a result of the filming of "Breaking Bad" and spinoff/prequel series "Better Call Saul".
"We're humbled by this," said Bryan Cranston, the actor known for playing the infamous Walter White, adding, "When they first came to me and said that they wanted to make statues of us, I was excited and also really grateful….There's no preparation for saying you're getting a statue. I'm just rather grateful that it's indoors so that the pigeons won't crap on our heads."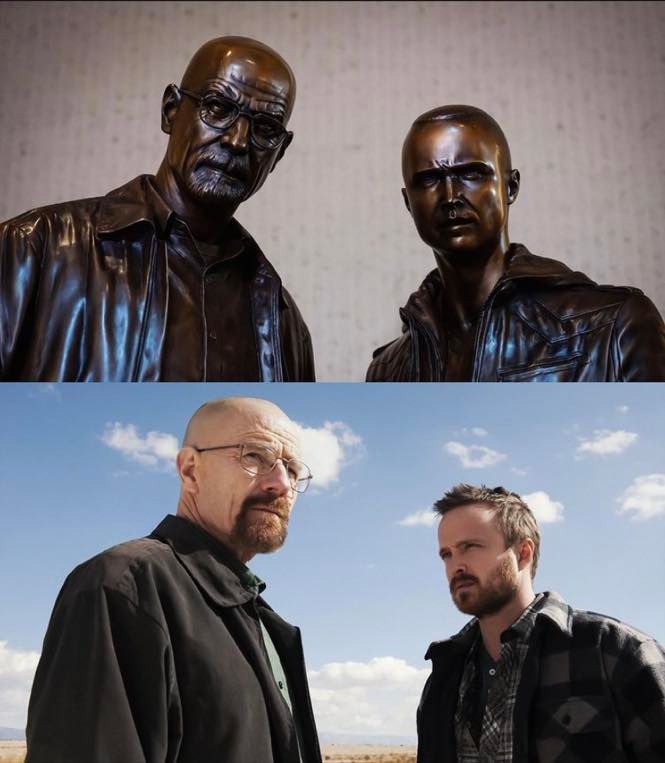 Cranston and Paul will reprise their "Breaking Bad" roles in an upcoming episode of "Better Call Saul". The statues of their characters can be seen at the Albuquerque Convention Center.