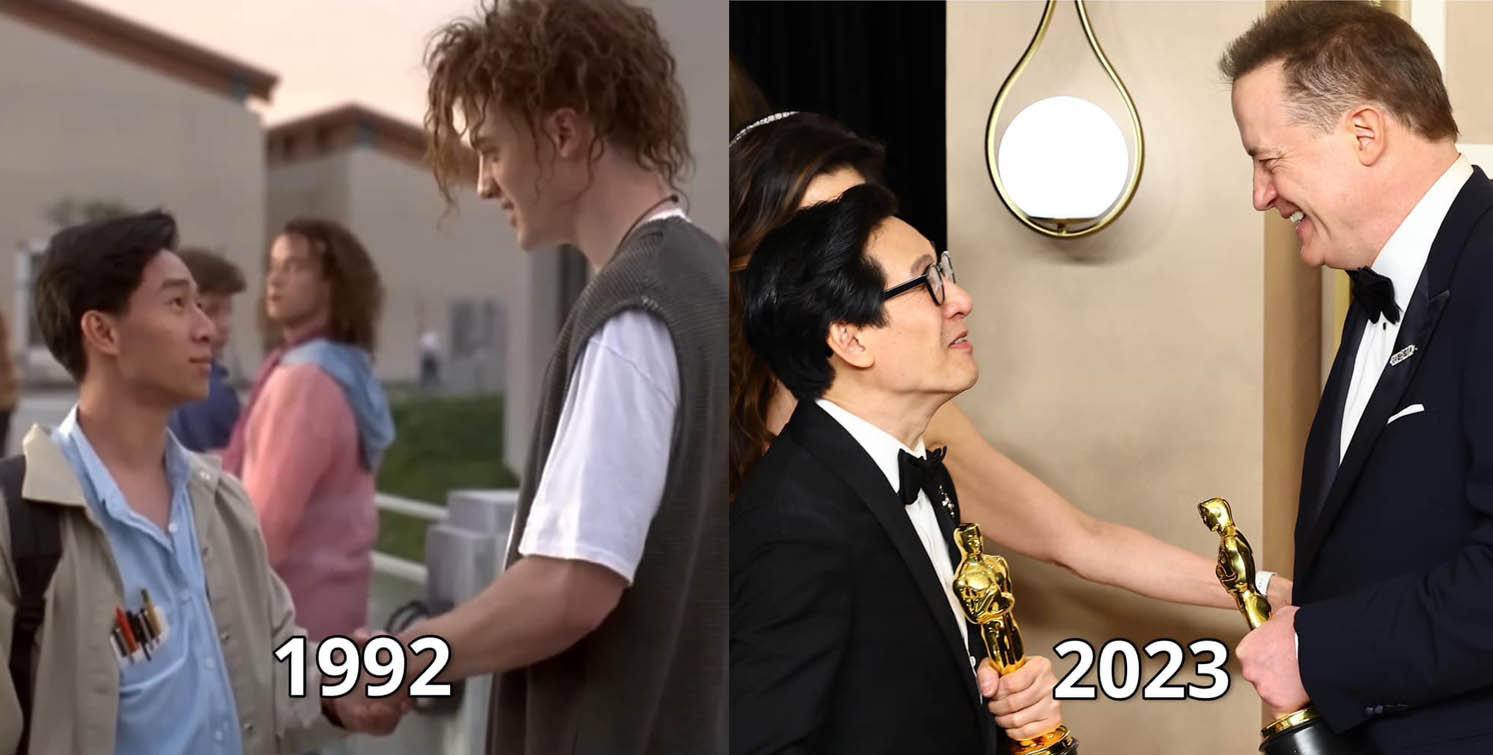 As Brendan Fraser and Ke Huy Quan share the Oscars stage, it's time to revisit their 1992 comedy, Encino Man.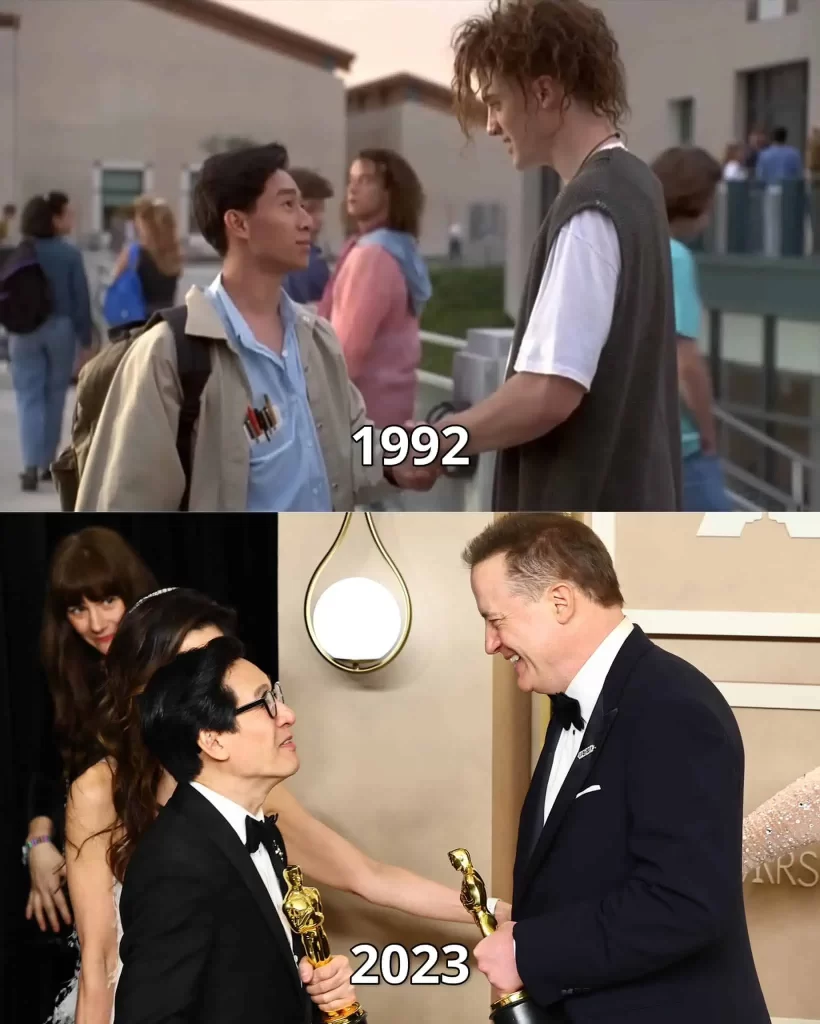 Pauly Shore and Sean Astin were stoked to see their co-stars from Encino Man earning gold at the Academy Awards.
Sunday night saw both Brendan Fraser and Ke Huy Quan winning acting awards at the Oscars, and while the two actors have come a long way since they both appeared in the classic comedy Encino Man, it wasn't a big surprise for their co-stars from that film to see them get the wins. Fraser managed to snag the Best Actor honor for his acclaimed performance in The Whale, the first Oscar to be earned in the veteran actor's career. Quan won Best Supporting Actor for his role in Everything Everywhere All at Once, also a first Oscar for the former child star.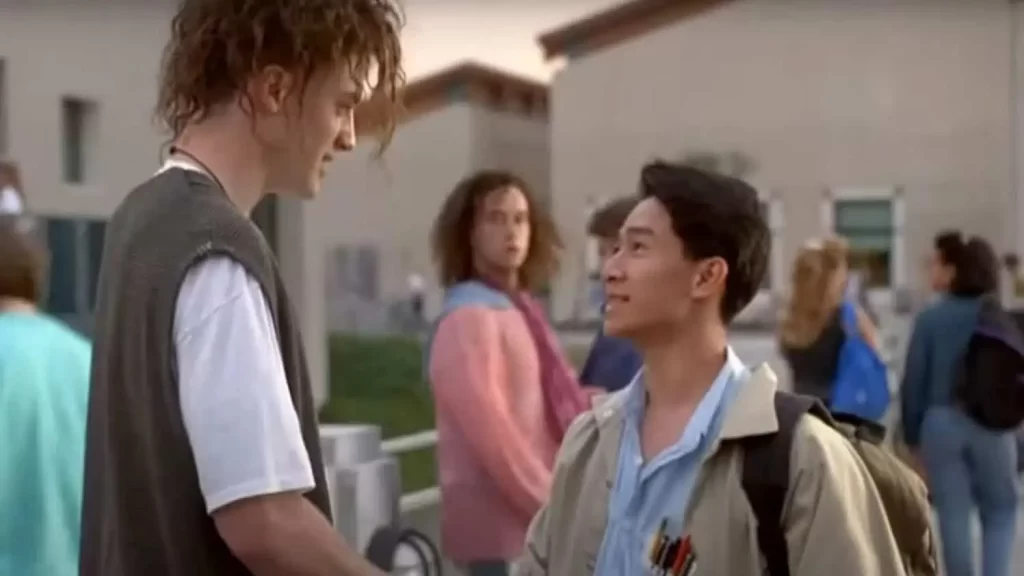 On Ke Huy Quan, with whom he also co-starred in The Goonies, Encino Man star Sean Astin said in a post on Twitter, "always with dignity, grace, loyalty, hope, joy & inspiration…. A forever moment Ke… I'm so happy, proud and over the moon… CONGRATULATIONS. Well earned!!!!"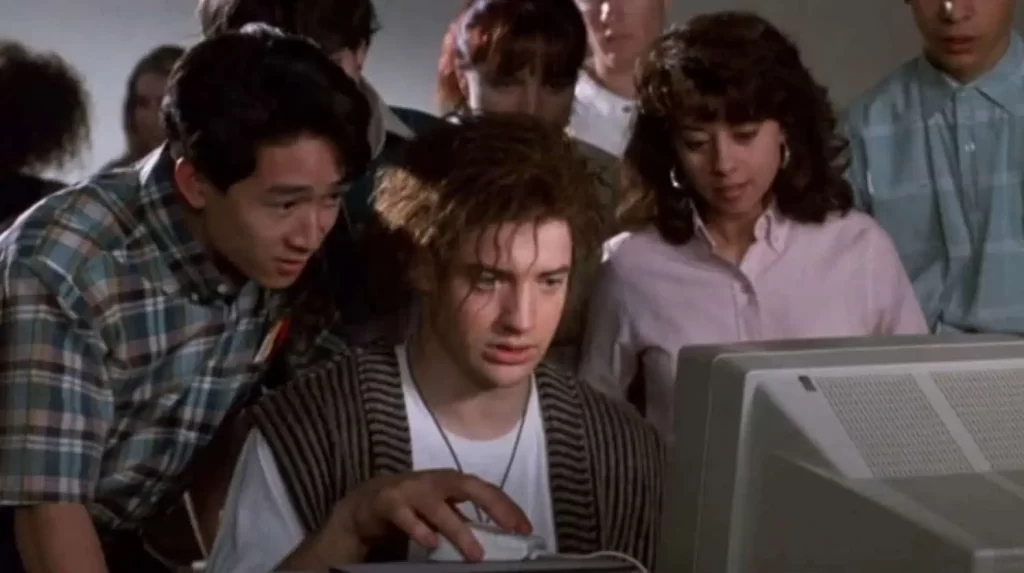 "Brendan…a triumph of a performance by a gargantuan talent…and a very decent human being," Astin also wrote in a post about Fraser's win. "I'm moved and incredibly happy for you… Well deserved and well earned… CONGRATULATIONS!!!!"
Sharing an image of Fraser and Quan in Encino Man, Astin added in a follow-up tweet, "Never a doubt…"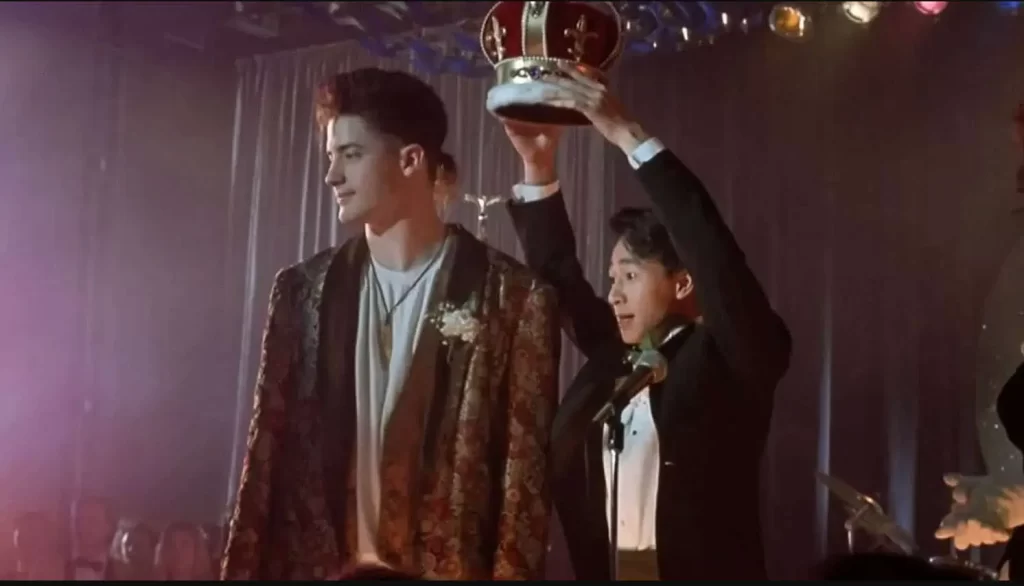 Pauly Shore also offered his congratulations to his Oscar-winning Encino Man co-stars. The actor shared a clip of Oscars host Jimmy Kimmel pointing out on the show how Fraser and Quan were both in Encino Man. Kimmel joked that it must be an incredible night for the two of them, though it must also be "a difficult night for Pauly Shore." For his part, Shore was entertained by the joke, though he especially loved seeing Fraser and Quan winning gold that night.
"I don't know if you guys saw the The Academy Awards last night, but Jimmy Kimmel poked fun at me in the monologue. I loved it," Shore wrote. "But what I REALLY loved is that my old buddies from back in the day, Brendan Fraser and Ke Huy Quan, took home the Oscars! Never quit on your dreams."